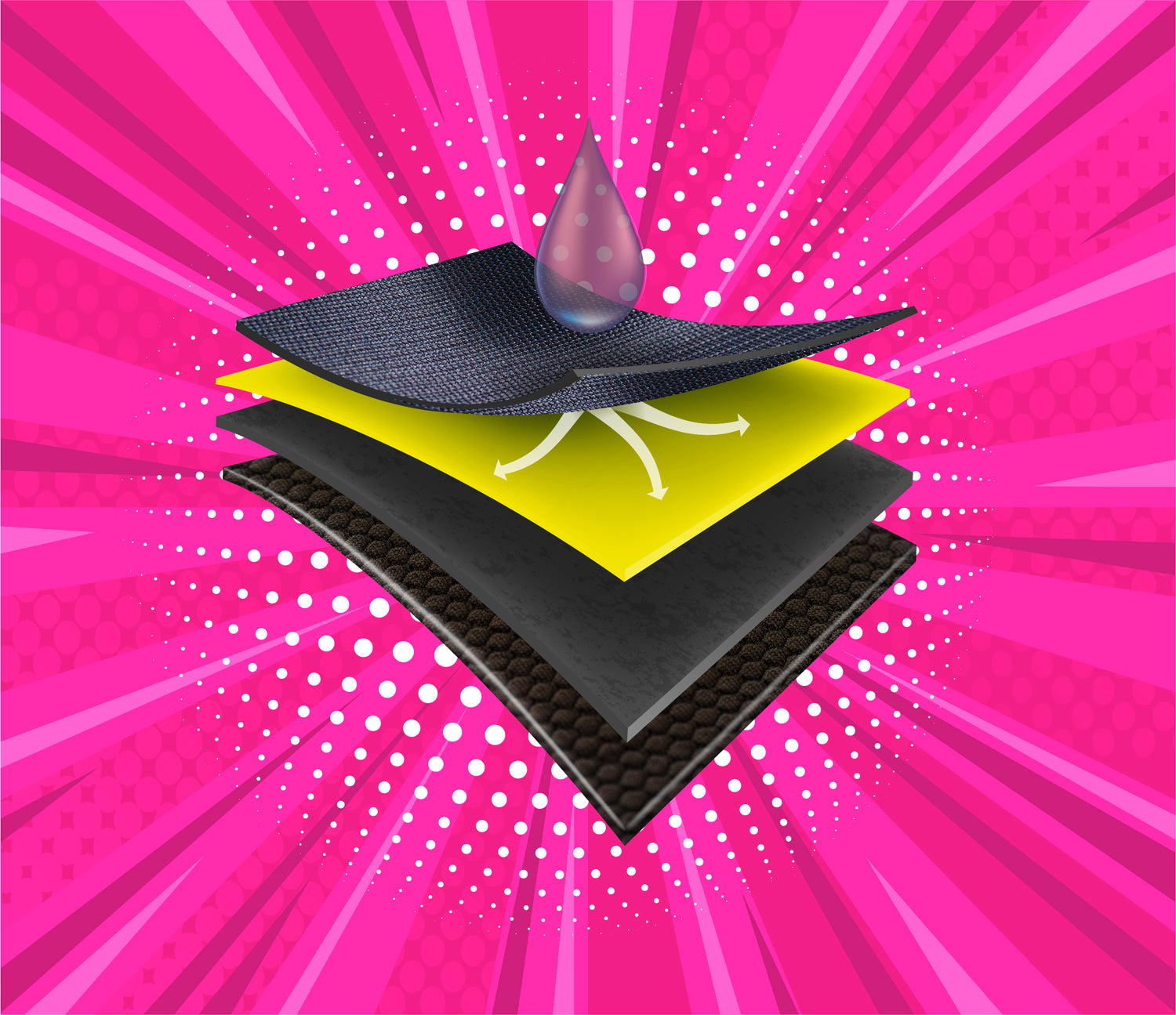 Our Magic Gusset is made with 4 layers.
The inner layer is the part closest to your body and is made from soft gentle fabrics.
The middle layer is made from an absorbent fabric the wicks away and stores moisture. 
The leakproof layer is made from a fabric called PUL (Polyurethane Laminate) a heat laminated fabric that gives a soft, flexible, breathable, leakproof, layer.
The outer layer is the same fabric as the pants which gives the appearance of regular underwear.
Shop Now